Healthy Employees Improve Your Bottom Line!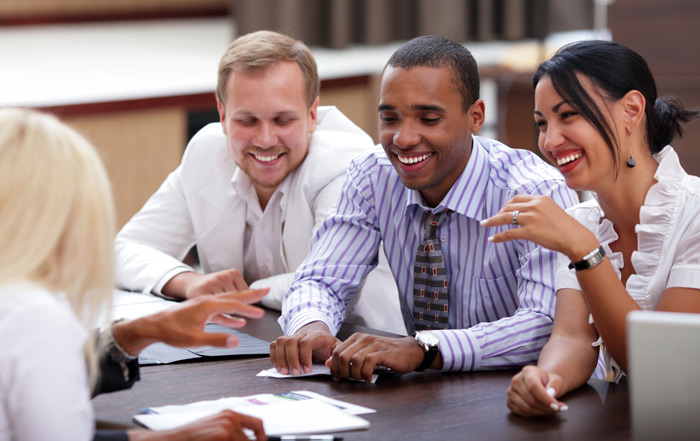 The Medical care costs of people with chronic diseases was reported in 2009 to account for more than 75% of the nation's $2.2 trillion medical care costs.
The United States is facing an unparalleled health epidemic, driven largely by chronic diseases that are threatening American businesses' competitiveness because of lost productivity and unsustainable health care costs. The medical care costs of people with chronic diseases was reported in 2009 to account for more than 75% of the nation's $2.2 trillion medical care costs.
Although chronic diseases are among the most common and costly of all health problems, adopting healthy lifestyles can help prevent them. To curb rising health care costs, many employers are turning to workplace health programs to make changes in the worksite environment, help employees adopt healthier lifestyles and, in the process, lower their risk of developing costly chronic diseases.
Worksite wellness programs
Increase Productivity – having happier and healthier employees results in more work being produced
Decrease Absenteeism – evidence suggests absenteeism by as much as 28%
Decreases Health Care Costs – employees who make healthy lifestyle choices are less likely to need expensive health care
For every $1 spent on wellness programs, medical costs fall by $3.27 and absenteeism costs by $2.73
Transforming Health NC works with employers in Region 7 to assess current worksite wellness initiatives and implement activities to prevent heart disease, stroke and related conditions such as high blood pressure, diabetes and obesity. Our staff uses the Centers for Disease Control and Prevention's Worksite Health ScoreCard to look at what is currently being done in the worksite and identifies areas where additional activities and programs can make these efforts more effective. Assistance with starting these activities and programs is then provided to the employer.
Although there are many models out there for what a worksite wellness program should look like, evidence indicates that the five crucial elements of a successful worksite wellness program should include:
Individual Health Education focusing on skill development and lifestyle behavior change
A supportive work environment to promote and reinforce healthy behavior
Leadership Support to champion the program, and allocate financial and human resources to make the program work
Linkage to related programs, such as employee assistance programs that help employees achieve work-life balance
Health Assessment programs that refer employees to appropriate medical care when necessary
If you are an employer or an employee interested in starting or expanding your worksite wellness program, please contact Melissa Rockett.
We thank the worksites in our Region who have already taken the CDC Worksite Health Scorecard and committed to making their workplace healthier for their employees:
Franklin County:
Franklin County Government
Robling Medical
Granville-Vance Counties:
Granville-Vance Public Health
Halifax County:
City of Weldon Schools
Halifax County Government
Halifax County Schools
Johnston County:
Johnston County Government
Johnston Community College
Johnston Health
Liberty Healthcare, Benson
South Smithfield Elementary School
Town of Clayton
Town of Smithfield
Nash County:
The Impact Center
Braswell Memorial Library
Wake County:
Capital Nursing & Rehabilitation Center
Department of Public Instruction
Food Bank of Central and Eastern NC
The Poe Center for Health Education
Quintiles
Warren County:
Resources:
Workwellnc.com
CDC Worksite Health ScoreCard
CDC Worksite Health ScoreCard Information Sheet